COOKIE PLUG OFFERS A FAST GROWING EASY-TO-RUN CONCEPT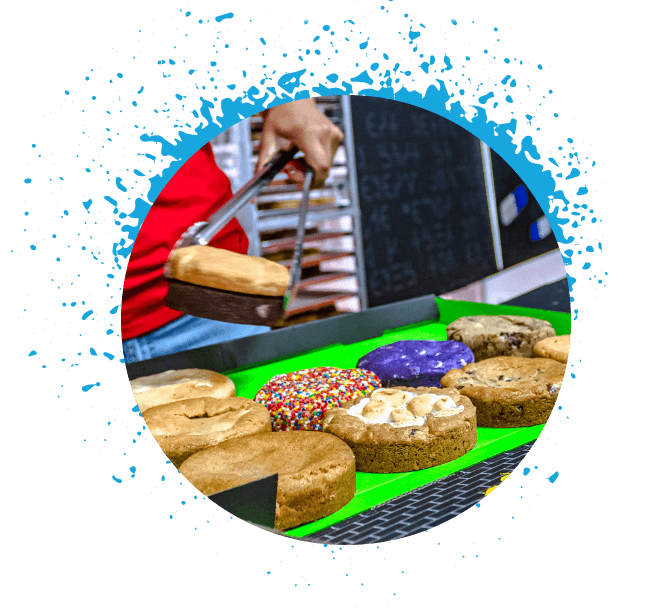 Super-Fast Startup
From the time you are approved to become a Cookie Plug franchisee, you can be open for business in just 2-3 months! This timeline also includes our extensive training at our Headquarters in Irvine, CA, along with on-site training before and after your doors open for business.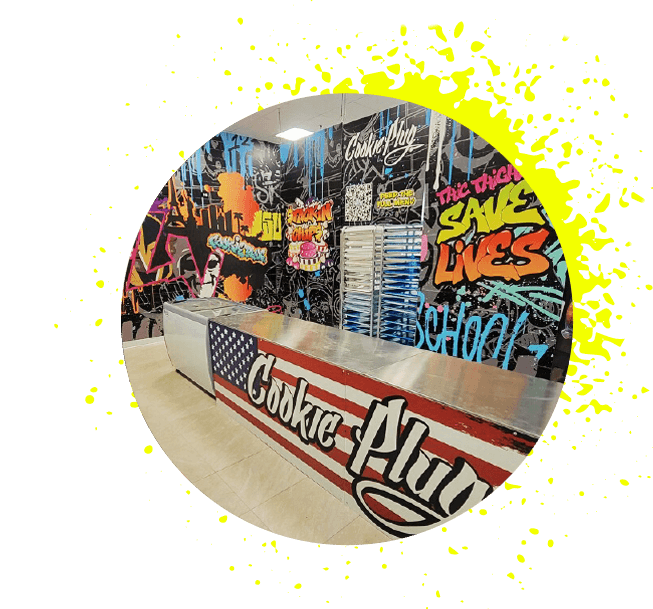 Market Availability
Our small footprint range of just 500-900 Square feet allows for low buildout costs and design costs. Maximize efficiency and access some of the easiest and least expensive real estate on the market.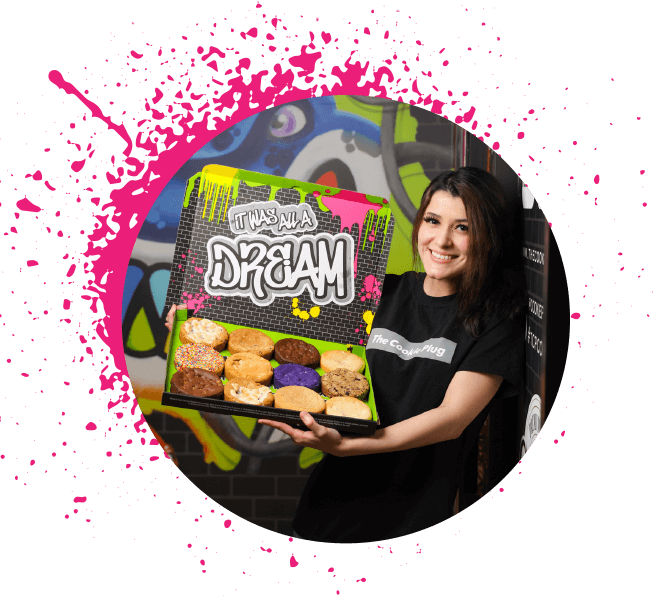 Boss Up, Build an Empire.
Opening a Cookie Plug allows you to enjoy the freedom and flexibility of making your own business decisions and being your own boss while working towards your goals of personal and financial independence at your own pace. You control your destiny, so be the one that directly benefits from your hard work.
Numbers based on 2022 FDD.
The above is a guide and is intended to give you an idea of what a Cookie Plug location can cost.

The estimated cost of obtaining required restaurant equipment, signage, furniture, and fixtures may vary significantly for a free-standing building, storefront, or food court location. 

This estimate includes working capital for the first three months your restaurant is open. These figures are estimates based on our experience in opening and operating Cookie Plug locations. We cannot assure you that you will

not have additional expenses in starting your Cookie Plug location.
The Cookie Plug offers a fast-growing, easy-to-run concept that will have you bossin' up! Get plugged in and bake it to the top! Soon you'll be enjoying the freedom and flexibility of running your own business.
In just two years we've opened 27 locations and have over 130 more franchise units under development. We are slangin' dope cookies, over 5 million so far and we bake them fresh daily. Our culture, street art, and hip hop is one of a kind in the cookie industry.  The Cookie Plug Brand combines the best-tasting cookies with a fun and unique theme that is unmatched.  We are here to help you bake it till you make it!
Are You Ready to Diversify Your Empire?