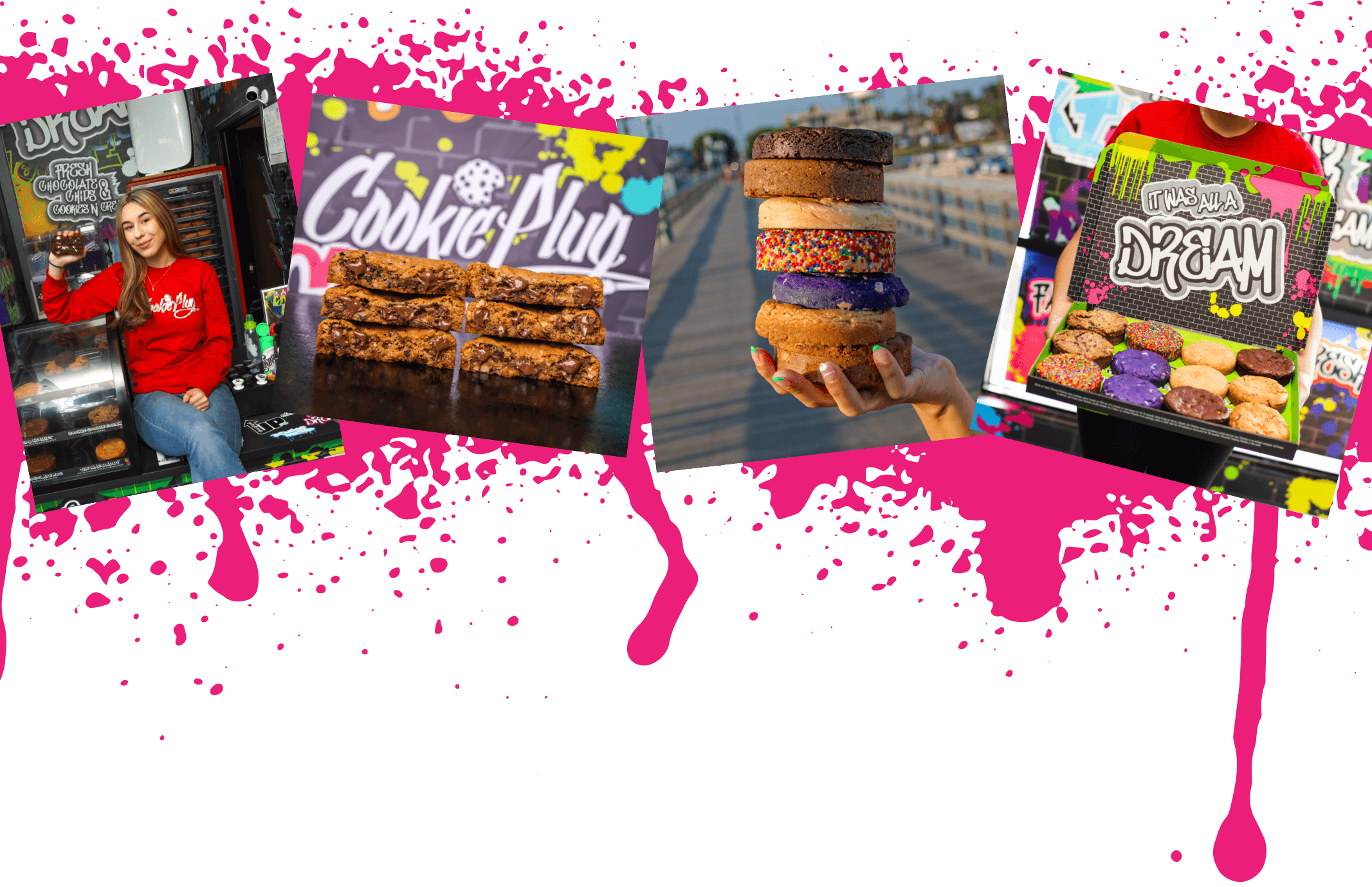 About us
It was all
a dream
Cookies aren't hard to find. In fact, when something is so common, they call it "Cookie Cutter." All around the world, cookies follow the same blueprint. At Cookie Plug, we realized that something new was long overdue.
Three years ago, we decided we had to bake it til we make it. We stepped out of the kitchen and into the streets. There, we were inspired by graffiti and street art. Paired with hip-hop culture, the Cookie Plug Brand was born. We put a twist on cookies that has never been seen before – FAT, THICC, and BOMB AF.
Cookie Plug exploded onto the scene. In less than three years, we have 25 locations that are slangin' dope cookies baked fresh daily, with an experience that is unmatched.
Fresh out of the oven. You know the smell. Created using only the highest quality ingredients. Dropping a limited edition flavor every month, while nonstop servin' up the G.O.A.T. cookie – the OG Chocolate Chip. It's a vibe, combined with the finest cookies you will find anywhere on the planet. That's Cookie Plug.